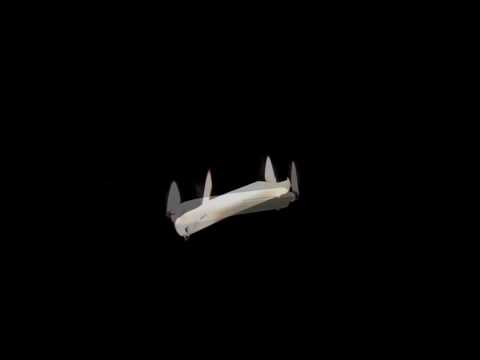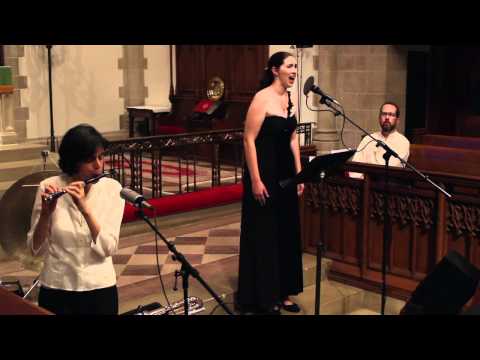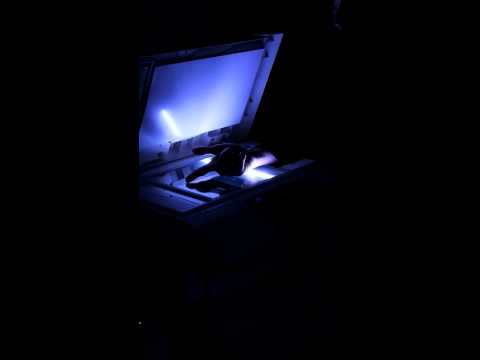 Kickstarter - The Failure Support Group at 2011... →
Everyone loves a failure, right? What's not to love, and, learn from?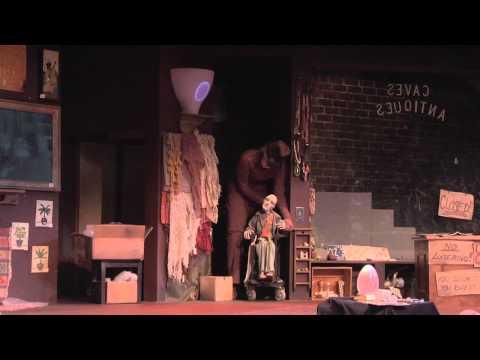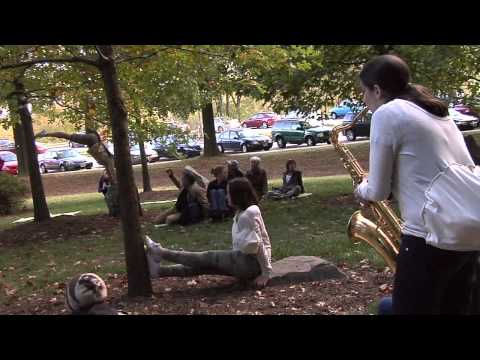 Liquid Measure →
This is another work of choreography by Carol Hess. This time I transformed some Bach in Abelton Live (sorry JS). A duet for two women who use their bodies as tools of measurement, investigating ancient methods of measuring. Conceived for originally for AREA 405, a non-traditional performance space. Performed by Becky Dyson and Franki Trout. Performed at AREA 405 in Baltimore (2009), UMBC Theater...
Partial Recall →
Partial Recall is an experimental tap solo conceived by choreographer Carol Hess for an "in the round" performance at the 2640 Space in Baltimore. The dance features rhythmic relationships unconventional to the tap idiom, by intertwining elements such as free meter, acceleration and deceleration, with phrases of steady beats, varying in time signatures from 3/4 to 4/4 to 5/4. Designed...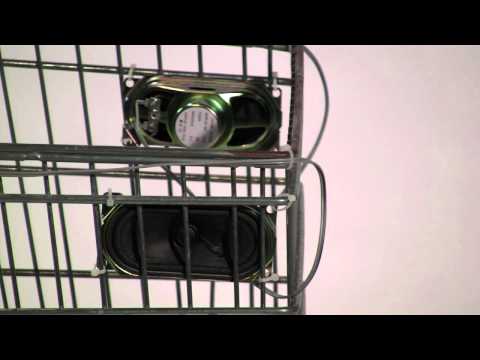 Everything Must Go is coming up at the Cade Art...
Touch Glass
Touch Glass - podcast of the audio Anarchy in the Kitchen, Umami Food and Art Festival March 5, 2010 Timothy Nohe and Shannon Young investigate the aural qualities of wine glasses, guttering candle flames, water, and daily gestures in Touch Glass, a new sound-performance piece created for "Anarchy in the Kitchen." Touch Glass and other "Anarchy" performances will be...
Incised Lines
Incised Lines is a "visual score" for Percy Grainger's "Electric Eye Tone Tool." I produced graphite rubbings directly from chisel-cut sandstone in The Rocks district of Sydney. The "electric eyes" of the instrument read the differences between marked and unmarked areas in the rubbings, sensing the mallet and chisel blows of long dead masons, sounding their labor. Variations in the graphite...
Kingsford Smith International Airport
My work at Botany Bay has included numerous visits to Sydney Airport, formally known as Kingsford Smith International Airport, and to many Sydneysiders as Mascot. The airport is the busiest in Australia, handling in excess of 30 million passengers in 2006. Jutting into Botany Bay are two runways, easily visible from satellite images, which have transformed the hydrology of the bay. In this image...
Guriwal
Guriwal is the Aboriginal name for the area known as La Perouse, and is situated on the North Head of Gamay/Botany Bay. I've been recording at the site for some weeks now, walking places that range from the Aboriginal community established before and maintained throughout European contact at Yarra Bay, to golf courses, military fortifications at Bare Island Fort and the Banks Battery,...
The Passionate Penny Arcade
Luna Park, is a fabulous amusement park situated on Sydney Harbor at Milson's Point, with stunning views of the Opera House and Sydney Harbor Bridge. But one of the most notable features of this fantastic place is the "Coney Island - Funny House," the last of the great "fun houses" of the 1930s. The Funny House features stunning arcade artworks by Art Barton, floor...
Doings: work at Botany Bay & instruments
Happy Birthday Jacky
Warm greetings to my friend and colleague at University of Wollongong, Jacky Redgate. She recalled the fever dreams of a three-year-old and imagined how to make them lucid to the adult imagination.
mr timothy of dickeyville's 1st dispatch from the...
As part of my ongoing, but often hapless efforts to better communicate with my dears across the international dateline, I have set to work at a tumblr to share images, sounds and thoughts. In the lovely month of May… I'm busy with concert plans for a show that I'm cooking up with Warren Burt at the TAFE in Wollongong. Terumi Narushima and I will be performing, she on koto...